Steve Wynn recently poked a hole in a Picasso a few weeks ago...
Wynn was in his office, showing off the masterpiece he agreed to sell just 36 hours before for $139 million, when he accidentally bumped the canvas with his elbow.
Barbara Walters and lawyer David Boies were two of a handful of people in his office at the time. These two are never at a loss for words – and they didn't know what to say.
"The blood drained out of their faces..." Steve Wynn said of his guests. Wynn had declined many requests to talk about this, until now. It was "the clumsiest and goofiest thing to do... At least I did it myself."
More ridiculous might the story of the painting... and the buyer who agreed to pay $139 million for a single painting...
The $139 million would have been the highest amount ever paid for a painting, if Wynn hadn't bumped it. The buyer would have been Steve Cohen.
You may not know the name Steve Cohen. But you should...
Steve Cohen is probably worth $3 billion (according to the Wall Street Journal). He got there by trading stocks. The hedge fund he launched in 1992 (again, according to the Journal) "has generated an average annual return to investors of 43.5%, after he takes a sizable cut of profits."
What's Steve doing with his own money? Well, he's put a billion dollars into high-end collectibles, namely art, like this Picasso. Let me repeat that: One of the world's greatest stock traders is putting his money into high-end collectibles, not stocks.
I've been writing about (and personally buying) collectibles for a few years now. I think they're one of the last cheap great asset classes. Consider this chart of the PCGS 3000 Index (of 3,000 rare coins) – it's down by two-thirds from its peak, and trading at the same levels it was more than 20 years ago: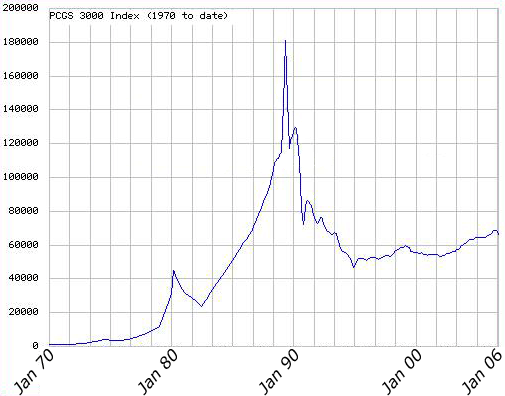 Steve Wynn paid $48.7 million for the Picasso in 1997 – so he's not doing too badly. Selling it for $139 million would have been a compound gain of more than 12% a year.
But the more ridiculous part of the story is not that Steve Wynn put his elbow through the painting... It's that the world's greatest trader thinks $139 million for the Picasso is a good deal.
I've said for two or three years now, collectibles are the last cheap asset class. It seems I'm in good company in this belief.
Good investing,
Steve