In August, Wall Street empties out and heads for the Hamptons...
Investment hotshots get out of the New York grind and head to the coast to enjoy time with friends and family.
I just returned from my version of the Hamptons... I was out of the office for five days with my longtime friends, eating fantastic meals and surfing every day... in Nicaragua.
We lived like kings... for less than $100 a day.
These two pictures below tell the story... the first is the house we stayed in a few nights, and the second is a picture of me surfing Nicaragua's exceptional waves on this trip.
Man, I would so much rather be in Nicaragua than the Hamptons...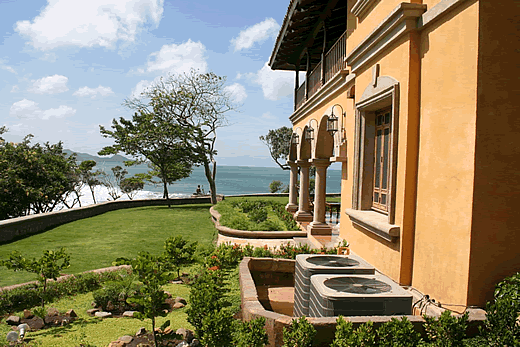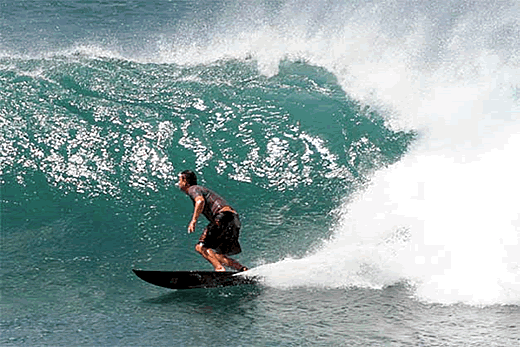 This is not my first time in Nicaragua. I've been many times since I first visited in 1993. I bought a lot in Rancho Santana (www.ranchosantana.com) in the late 1990s for less than $20,000. On this trip, I found out that nearly identical lots there are currently for sale for over $100,000. They're still cheap.
I stayed in Rancho Santana for a few days on this trip. There were eight of us. We really did live like kings for a few days... with a housekeeper/cook that made extraordinary meals and kept everything super clean.
You might find this amazing, but we left the housekeeper only $40. Divided by the eight of us, the housekeeper/cook for a few days cost each person $5. It's so little money, you feel bad about it... But you have to realize that most folks in Nicaragua make less than $100 in a month.
It's not right to upset the local balance of things. We paid her more than she could imagine. It really is a poor country... They say it's the second poorest in the Americas, behind Haiti. So don't expect five-star living everywhere. You've got to have your trip set up before you go.
Our crew then moved up to the Gran Pacifica area (www.granpacifica.com). House & Garden TV was there last Monday filming the model home. The waves at Gran Pacifica were just great for surfing, again (but there are great waves all along the coast). Home prices start at $99,000 in Gran Pacifica, according to their website.
Heading back to Managua to fly home, I stopped off at the attorney's office to sign the legal paperwork on purchasing my lot in Gran Pacifica (just one signature!). Then that night, we ate dinner at El Tiscapa, a fantastic steak restaurant. I didn't see the bill, but the best restaurants in the country generally end up costing less than $20 a person – and that includes drinks and tip!
Now, to most people, Nicaragua's coast isn't exactly the Hamptons. But for what I'm looking for in August... which is time away from the office at the coast with my friends and family, I choose Nicaragua over the Hamptons. And I will for years to come... I'll be building our family's summer getaway on the coast there very soon.
Good investing,
Steve